Interoperability Institute Board of Managers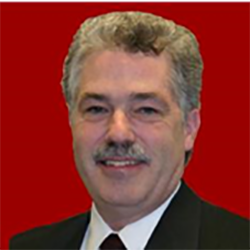 Interoperability Institute Chairman
Consultant
Rick Warren, LCHIME is a respected leader in state and national health IT. After retiring in Jan. 2015, Rick now volunteers with several nonprofit organizations. Rick was a founding MiHIN board member, as well as being an original board member and chair of the Interoperability Institute from 2019-present. He previously served on the Velatura board of directors, as well as serving as the vice chair for Jackson Community Medical Record and as a charter board member of Jackson Health Network.
Interoperability Institute Treasurer
CEO, Michigan Pharmacists Association
Larry Wagenknecht, Chairman, is currently completing his twenty-eighth year with the Michigan Pharmacists Association (MPA) in Lansing, Michigan. Wagenknecht was appointed MPA Executive Director in 1986 prior to being named as CEO. Wagenknecht received his B.S. in Pharmacy from the University of Michigan College of Pharmacy in 1979 and is a licensed Pharmacist and Pharmacy Preceptor in the state of Michigan. Wagenknecht serves as Adjunct Clinical Faculty for the colleges of pharmacy at the University of Michigan and Ferris State University.
Interoperability Institute Secretary
Vice President, Data Policy and Analytics,
Michigan Health and Hospital Association
Jim Lee has over 25 years of experience in both information technology and data research. He leads the MHA Data Services division which is responsible for the data collection and development of the Michigan inpatient and outpatient database and numerous patient safety and quality reporting systems. Lee leads the association's health care transparency efforts as well as the MHA's Health Information Exchange (HIE) initiatives. Additionally, he has served on the governor's Health Information Technology Commission and is a member of the Michigan Healthcare Cybersecurity Council.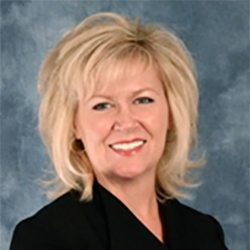 Interoperability Institute Board of Managers
Senior Vice President, Business Performance & Development,
Blue Cross Blue Shield Michigan
Krischa Winright is the Executive Vice President of Senior Health Services, an Emergent Holdings division of Blue Cross Blue Shield of Michigan. Prior to joining BCBSM in 2017, Krischa served for 18 years in a variety of leadership positions including CIO and CMO with Priority Health, a subsidiary of Spectrum Health, and led all consumer digital solutions for the Spectrum Health enterprise.  She was named in 2016 by Crain's Detroit as one of "50 names to know in information technology."
Interoperability Institute Board of Managers
Michael Ackerman received his Ph.D. from the University of North Carolina, Chapel Hill, in Biomedical Engineering. He currently consults in various areas of telemedicine and medical informatics. Dr. Ackerman has had an esteemed career, including holding multiple academic appointments and fellowships. He serves on multiple boards and has published a book and over 245 papers and book chapters.